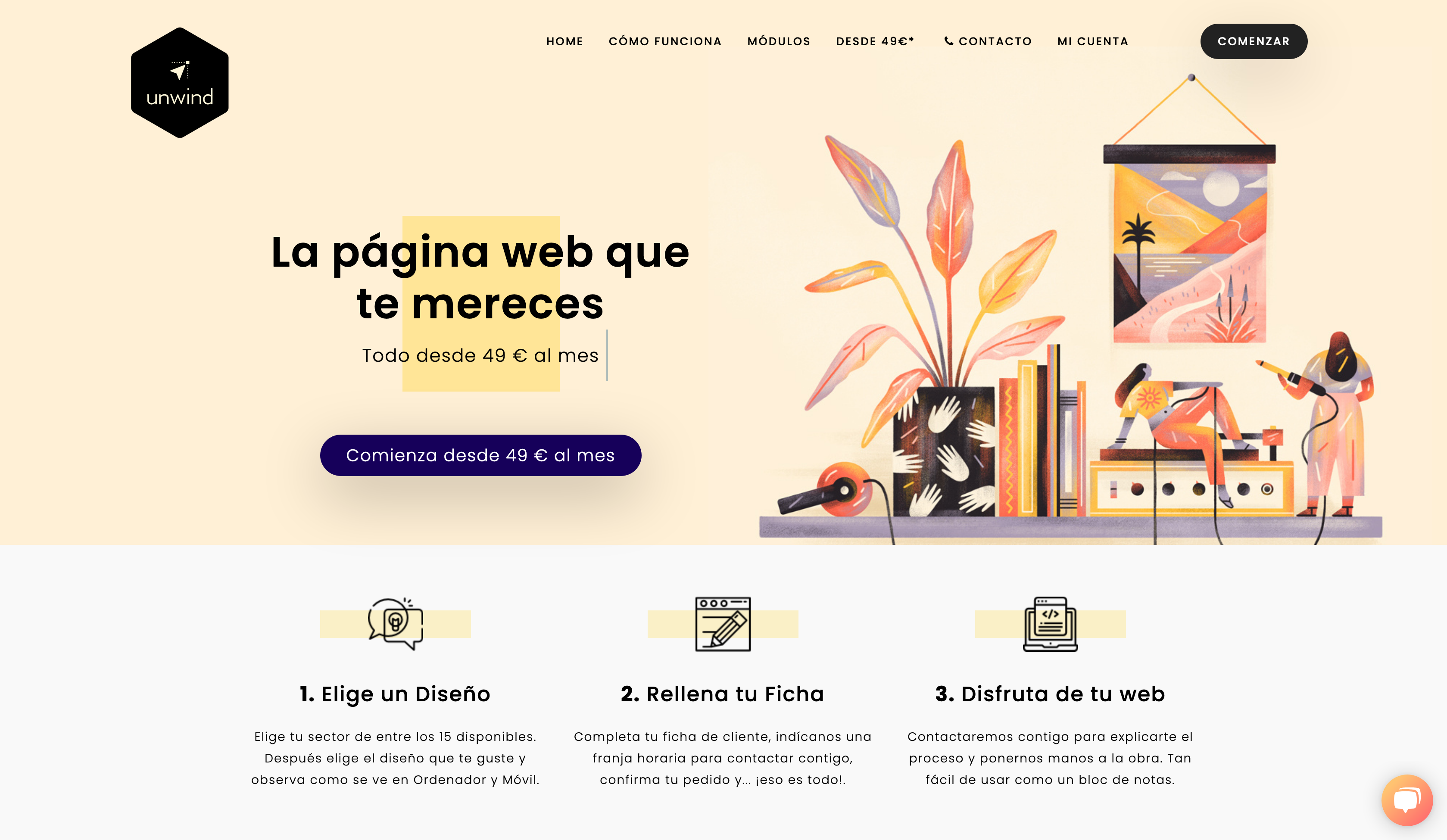 unwind is the best way to stand out online.
We put wings to your business developing and designing a simple and attractive website that adapts to any device. Do not play with the image of your company, let us take care of your website and focus on what is really important: attract customers.
While other services offer you tools for you to create your website, at unwind we take care of everything. You just relax and enjoy.
A website should be as easy to hire as to use
Hiring your website on unwind is as easy as choosing a design, completing a simple tab and READY! Then we will contact you to continue the process and ask for everything you need (photos, texts, logos ...) and, once you make the payment we will get to work.